Portable solar power, and backpacking gadgets that can be powered by solar, have come a long way in recent years.  Being able to relieve the little voice in your head when on the trail that worries about battery consumption is well worth it.  And so is eliminating the need to carry spare batteries.
It's been 15 years and it was time to upgrade some of my equipment. Besides renewable power, I wanted items that wouldn't break my budget,which totaled $200. I also wanted items that were of course, lightweight.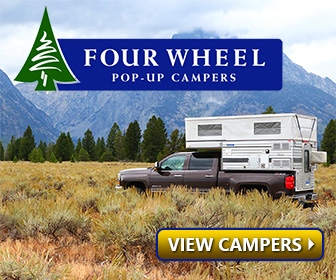 After researching a bunch of options, here's some solar backpacking gear that I purchased and field tested on recent backpacking trips.  They all get a Savage Camper thumbs up.
This inflatable solar lantern with 10 high-quality LEDs puts out 65  lumens for up to 18 hours. It takes only 7 hours to recharge in direct sunlight due to it's high efficiency solar panel. It's waterproof, floats and works great as a flashlight. No more need to worry about batteries. Learn more from our Luci lantern review.
Total Weight: 4.4 ounces (125 grams)
---
This little solar micro USB charger (pictured below with Petzl headlamp) can come in handy for charging all sorts of backpacking gadgets, including your smartphone, handheld GPS, headlamps and all sorts of other devices. Includes a fold up solar panel and a battery unit that features MPPT (Maximum Power Point Tracker) technology which enables more efficient charging in low-light conditions.
Total Weight: 6 ounces (171 grams)
The Petzl Reactik (pictured below with Powermonkey Explorer Solar Charger) puts out up to 220 lumens of light.  As you can see in the picture below it's rechargeable via USB, perfect for a solar charger. The headlamp has technology that adapts to ambient light levels, saving energy and adjusting brightness to the needs of the user.
Total Weight: 4.1 ounces (115 grams)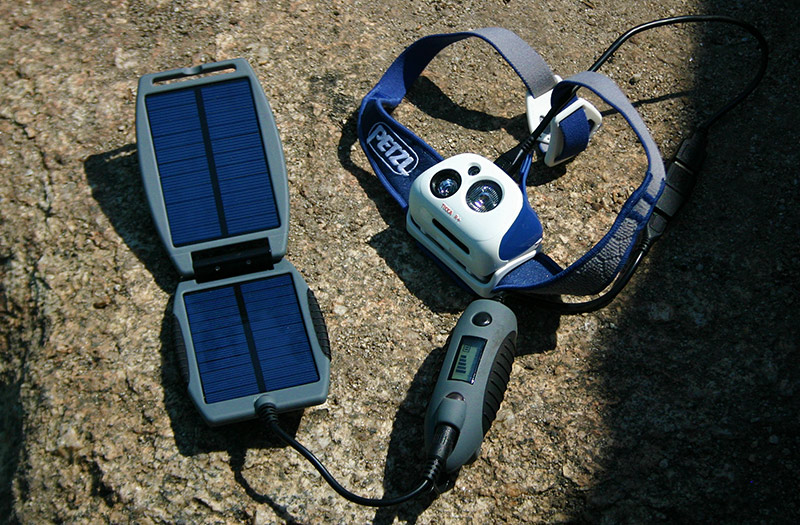 ---
The black color of the Pocket Shower absorbs heat energy from the sun to warm up to 10 liters of water, and can run at full volume for 7 minutes. Pocket shower has a roll top opening for easy filling. Packs small enough to fit in your pocket.
Total Weight: 5.25 ounces (148 grams)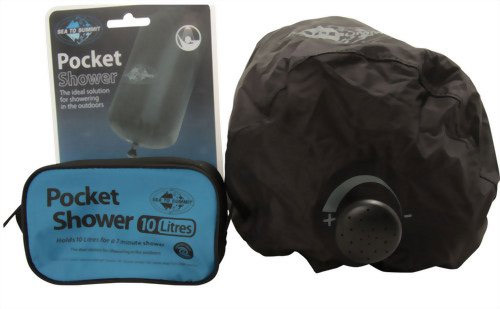 ---
Now that you can charge your smartphone, why not bring a high-quality sounding bluetooth speaker to play your favorite tunes! And if you like lots of tunes, not to worry this little speaker is recharged via micro-USB so you can use your solar charger.
Total Weight: 6 ounces (170 grams)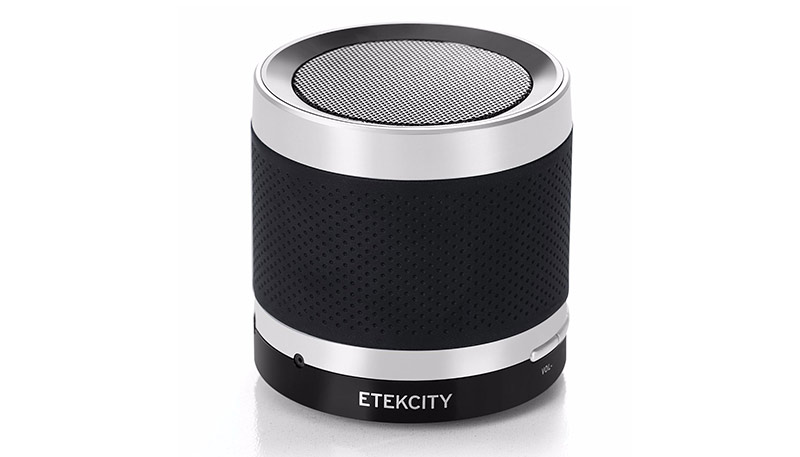 Subscribe to Savage Camper
Receive an occasional newsletter from Savage Camper (no spam)!