Cassel Campground, located in Burney CA (Shasta County), near Mt. Lassen, is surrounded by the most beauty that the Sierra foothills have to offer. Both Mt. Lassen and Mt. Shasta are visible from this area. Cassel campground is renowned for trout fishing, as streams, canals and nearby lakes (like beautiful Baum Lake) are stocked full.
The campground is full of pine trees, providing adequate shade and landscaping includes manzanita, oak & pine trees and volcanic rock.
The Cassel Campground has vault toilets and clean, drinkable water available from multiple faucets abundant amongst the campsites.
Phone: 916-386-5164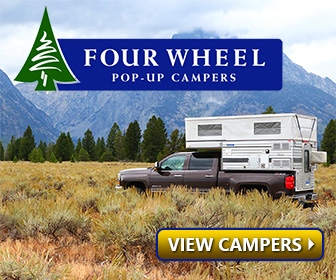 ---
Cassel Campground Likes:
The Cassel Campground was very clean PG&E does a great job of taking care of their campground. Garbages were emptied daily. There's adequate privacy between campsites and adequate shade. The campers all seemed very nice and no roudy campers at night.
The terrain is very flat, so those with disabilities can get around easily. There are a couple accessible campsites at Cassel campground available to those with disabilites.
---
Dislikes:
The only thing was that a man-made canal that runs behind the campgrounds (about 50ft from where we were at) and is usually stocked full of trout was empty due to a pipe breakage. But it's not far to get to the water elsewhere. Update: The pipes have been fixed and the fishing is back to normal.
Things to Do Nearby:
Subscribe to Savage Camper
Receive an occasional newsletter from Savage Camper