If you are in the greater Washington D.C. area during October, here is a weekend getaway that will entertain and put you in the Halloween spirit.  Harpers Ferry, West Virginia is a historic town at the confluence of the Shenandoah and Potomac Rivers where West Virginia, Virginia and Maryland come together. The town is nestled in the shadows of the bluffs overlooking the town that changed hands repeatedly between the Union and Confederacy at the height of the civil war and so much of this town's compelling past is haunted by the souls that struggled during this dark time in our nation's history.
If you love a mix of history and the outdoors, Harpers Ferry is a must see and I highly recommend it during the fall when thoughts of ghosts and goblins fill our heads. You might catch the leaves turning to their fall colors. Plus, it is only an hour and a half drive from D.C. making the commute through traffic sweeter than last year's candied corn.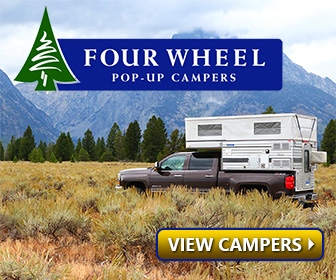 At Harpers Ferry, you'll find exhibits, museums and the creepiest ghost tour anywhere…Seriously, the souls of some of Harpers Ferry' past characters that once strolled these streets are still there and the guides at Ghost Tours of Harpers Ferry (harpersferryghost) will bring them to life and introduce you entertaining with historic tales while leaving you scared out of your hiking boots. So, bring extra shoes and underwear to Harpers Ferry because the trails are amazing and while it is a picturesque town by day, at night the town has a haunted vibe.
Harpers Ferry can be done in a day, but you don't want to miss the ghost tour. I was a skeptic, half-heartedly agreeing to pay money to walk the streets of this historic town, but at the end of the tour I was amazed by the town's haunted past. It starts off by meeting at the church on top of the hill…in the dark…where a creepy guy in a top hat greets you along with a cat or two. You can still see the patches in the mortar from holes made by cannonballs in some buildings. If you look in the dark windows long enough, you'll swear you see something.
Harpers Ferry National Historic Park is one of the best walking parks in America with about 20 miles of trails. It is the halfway point when hiking the Appalachian Trail and the park encompasses  almost  4,000 acres.
While there are several trails to consider, the Maryland Heights Trail offers hikers the opportunity to see many aspects of Harpers Ferry NHP on one walk: spectacular scenery, geology, Civil War and transportation history.  Hike past Civil War artillery batteries and along the bluff offering a nice view of the Potomac. The hike is 5 to 6.5 miles depending on the route you choose and is a moderate walk. Visit nps.gov for detailed maps and directions. For a comprehensive guide to the trails in Harpers Ferry NHP, purchase A Walker's Guide to Harpers Ferry by David T. Gilbert from the non-profit Harpers Ferry Historical Association Bookshop online at www.harpersferryhistory.org.
I recommend staying at the Angler's Inn Bed & Breakfast. Debbi makes cookies and leaves them in the parlor for when you return from a long day of chasing trails. I ate them all. Her breakfast will get you started for any adventure that awaits you. Brian at The Angler's Inn also offers guided fishing trips so depending on what time of year you visit, you might plan on spending an extra day here fishing. Contact theanglersinn for more information.
For campers, Brunswick Family Campground is located on the Potomac near Brunswick, Maryland. Brunswick is a convenient  8 miles from Harpers Ferry. Tent and RV sites are available from March 31st to November 5th. The campground is located between the Potomac River and the C&O National Historic Park. For more information on camping at Brunswick visit: rivertrail.com
The brick firehouse where abolitionist John Brown barricaded himself still stands. There isn't much to its physical structure, but the history and lessons to be learned from it are much bigger than its brick and mortar. You can walk the Harpers Ferry Railroad Bridge (.14 mile) This rail-with-trail bridge crosses the Potomac River near its confluence with the Shenandoah River.  A cantilevered section of the bridge allows pedestrian access between Harpers Ferry and the Chesapeake & Ohio Canal National Historic Park (C&O Canal Towpath) and connects the Appalachian Trail from West Virginia to Maryland. And speaking of the C&O, you can access the 300 miles of trail here. For information on planning a bike tour of all or part of this historic canal trail system check out bikecando.com.
A week in the crowded quarters of Baltimore or Alexandria makes me feel like the walls are closing in, so if you know what I mean and you're in the area, stretch your legs in Harpers Ferry, West Virginia. Just be sure to bring a flashlight so you can see what lurks in the dark.
Subscribe to Savage Camper
Receive an occasional newsletter from Savage Camper (no spam)!