Teardrop trailers might be small in stature, but are just plain cool. If you've spent any time browsing the web looking at some of the different trailers available, the possibilities are endless.  For the do-it-yourself crowd out there like myself, a DIY teardrop trailer project is definitely feasible. Why not save $$$ and use your creative/craftsmanship skills to build something you can pride in? The best part, once you're done building your own teardrop trailer, you can go camping in it! Instead of completely reinventing the wheel, there are some really cool teardrop trailer plans available out there.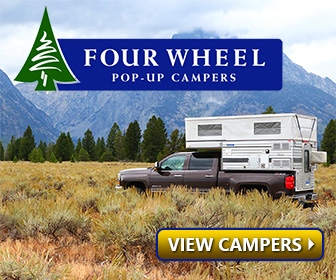 Wyoming Woody Teardrop Trailer Plans
The website Teardrop Builder, lays out extensive plans for you to build your own fabulous looking woody teardrop trailer for free.  In addition, they offer a blog build journal to walk you through the steps, and a builder resource section with links to teardrop trailer parts manufacturers.
Teardrop Plans Price: FREE
---
Kuffel Creek Teardrop Trailer Plans
Kuffel Creek offers plans for three different teardrop trailer builds. How awesome looking is the Benroy?  The plans Kuffel Creek provide come as a downloadable book, with hundreds of photos, and detailed diagrams.
The Benroy (pictured above) – Weight: 800 lbs. Price to build approx. $2,500
The 8′ Cubby – Weight: 910 lbs. with a full 7 gallon water tank. Price to build approx $2,000
The 10′ Comet – Weight: 1220 lbs. with a full 12 gallon tank.  Price to build approx $2,500-$3,000
Kuffel Creek Teardrop Plans Price: 59.95
---
Build Your Own Light Teardrop Trailer for a Motorcyle or Small Car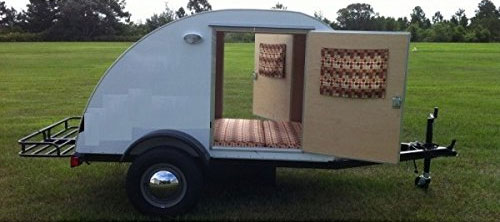 Believe it or not, there's even teardrop plans available on Amazon.  Light Teardrop Camper Plans – This DIY teardrop is lightweight, designed for motorcycles and small cars. Price for Plans: $9.95
---
Generic Benroy Teardrop Plans
A gentleman by the name of Mike Schneider put together detailed plans for a generic Benroy teardrop design, including building your own trailer frame.  Download the Free Generic Benroy Teardrop Trailer Plans
Subscribe to Savage Camper
Receive an occasional newsletter from Savage Camper (no spam)!