Most people prefer a pack that holds a little more gear than they actually need. An oversize pack allows you to go with the seven to nine pounds for three-season hiking but scale up to 13 pounds for winter. It also allows you to add more food and to accommodate a bear canister if one is required on the trails you're hiking or if you just choose to use one. For most hikers a 55-to-60 liter pack will work for just about any trip you plan to take from a weekend hike to a Pacific Crest Trail thru hike. Here are five packs consistently recommended by a cross section of outdoor ultralight backpacking gear reviewers and gear testers.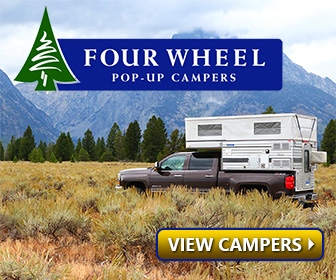 Hyperlite Mountain Gear Stuff Pack
The Hyperlite Mountain Gear Stuff Pack is incredible light and collapsible. It weighs only 3.6 ounces and collapses to about the size of a banana. Yet it has a volume of just a little less than 30 liters (1800 cubic inches). Construction from CF11 cuben fiber accounts for the light weight and collapsibility.
Volume: 30 liters
Weight: 3.6 ounces (0.2 pounds)
Material: Cuben fiber
Key Features:
Incredibly light weight of 3.6 ounces
Waterproof
Roll-top enclosure system
Collapsible packable. Collapses to about the size of a banana
---
Osprey Packs Expo 58
The Osprey Packs Expo 58 has been a popular pack with ultralight backpackers since it was first introduced in 2008. It has been updated and features have been added since then. The lid, key straps,and attachments points are all removable. Outdoor Gear Lab voted it's little brother, the Expo 48, its "Best Buy" among a comparison of nine ultralight backpacks.
Backpack Volume: 58 Liters
Backpack Weight: 2.6 pounds
Key Features:
Aluminum frame
Removable top pocket
Under lid mesh pocket
---
Granite Gear VC Crown 60
Granite Gear's VC Crown 60 backpack has a 35 pound load rating. It has hydration ports and an internal hydration sleeve.
Volume: 60 liters
Weight: 2.2 pounds
Material: 100 D and 210 D Cordura Nylon
Key Features:
Removable frame
Large stretchable side and front pockets
Ventilation channels are molded into the back pad
---
ZPacks Arc Blast
The Arc Blast is ZPacks most popular ultralight backpack. It can carry 25-30-pound loads but performs best with about 19 pounds or less.
Volume: 55 liters
Weight: 21.3 ounces
Material: Hybrid cuben fiber
Key Features:
Parented 5-piece carbon frame system
Adjustable torso height
Center pocket
Big zipper to access main compartment
Hybrid cuben fiber material is mostly waterproof
Read More about ZPacks Arc Blast cuben fiber backpack
---
Gossamer Gear Gorilla 40 Ultralight Backpack
Volume: 40 liters. Recommended for 30 pounds or less.
Weight: 33.6 ounces
Material: 70 and 100 denier Robic nylon
Key Features:
Removable internal frame
Three built in pockets
Large hip belt pockets
Two side mesh bottle pockets accessible while wearing pack
Rear mesh pocket for carrying or drying clothing
Full side compression
Ice ax loop
Outside storage for trekking poles
Read more about the Gossamer Gear Gorilla 40 Ultralight Backpack
Subscribe to Savage Camper
Receive an occasional newsletter from Savage Camper (no spam)!